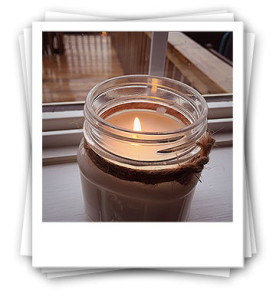 To ensure a perfect burning eco-soy candle every time:
Trim the wick to 1/4′
Let candle burn for at least 4-5 hours which will allow the eco-soy wax to burn evenly right to the edge of the jar
Keep the candle away from moisture
Never leave your candle unattended
Remember candles have a burn memory so that first burn is so important! If you don't have 4-5 hours to burn your candle the first time around, wait until you do. Your Candle will thank you!